You are welcome to schedule a time to visit my studio at:
171 Grant Street, Cambridge Springs, PA 16403.
Please feel free to contact me via email at: transitforge@gmail.com
Or directly by phone at: 814.460.0300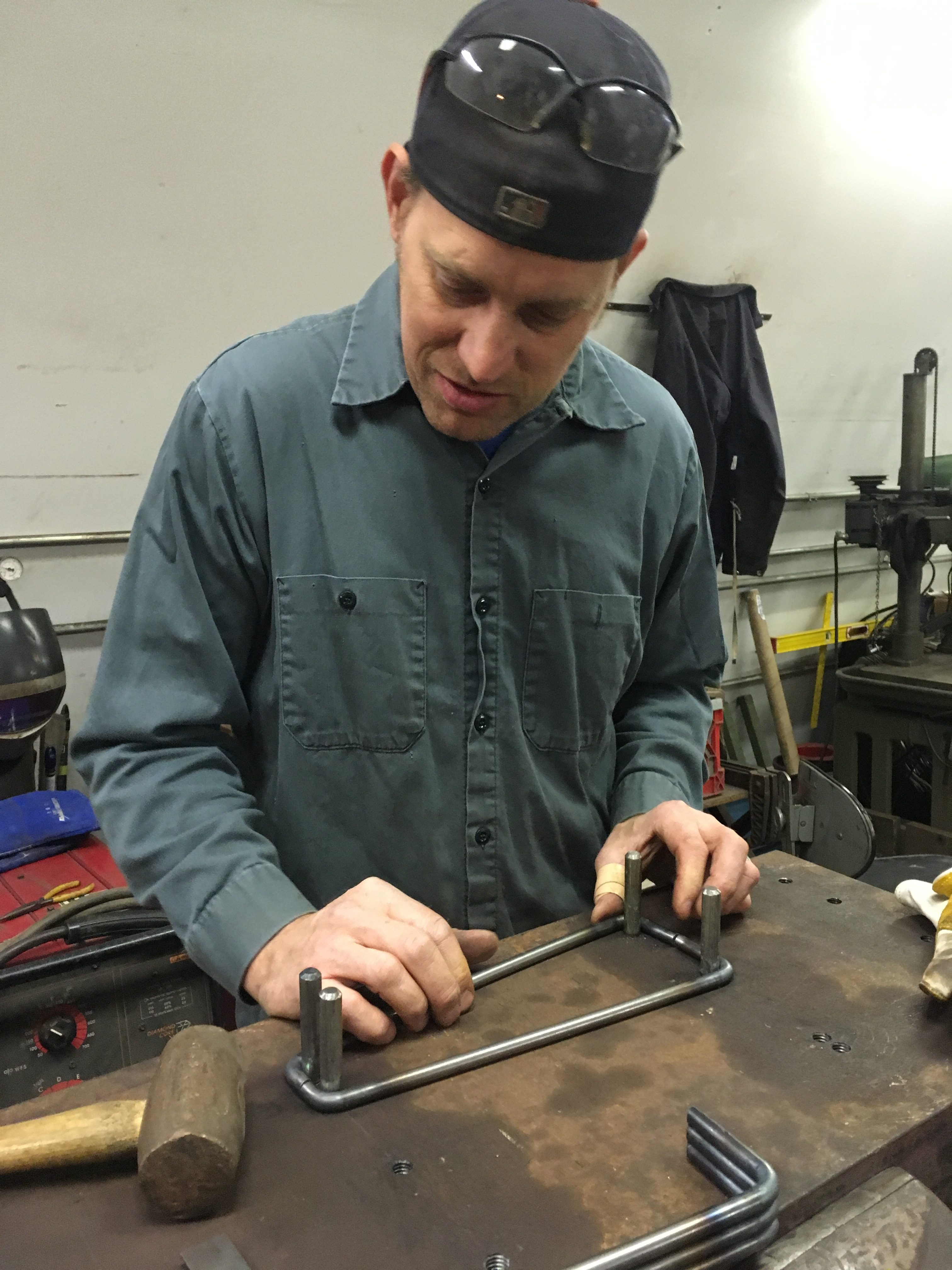 Much of the work on this site is one-of-a-kind or custom commissioned and may already be sold (please contact me about availability). If a client is interested I will always consider replicating a piece, unless I have an agreement with the previous buyer to not do so. Some work is available as a limited production item.
If you are interested in anything you see on this site and would like a pricing and delivery estimate please contact me.
If you want to commission custom work, helpful things to start a conversation or the design process would be:
-Your budget
-Styles or design elements of interest (on this site or elsewhere)
-Rough size or approximate length/height
Once we have these basics we can work on the design and exact measurements as necessary.